11 Struggles Girls Who Went To Boarding School Understand
The food was questionable, but the company was first class.
When you think of a boarding school, I bet I sum up what first comes to your mind: a place where snobby parents ship their troubled children to receive a quality all-round education under the watchful eyes of staff. Am I right?
While I'd love to say you're correct, unfortunately this scenario only applies to a very small percentage of us. To tell you the truth, we're a mixed bunch from all walks of life. And we spent an unhealthy amount of time together getting up to memorable shenanigans that only those who boarded understand.
So, for those of you out there that missed out on the magical wonderland that is boarding school. here's what it was really like…
1. The food we received was often questionable.
2. But eating = life at boarding school, and was both respected religion and the closest most of us ever got to a meaningful relationship.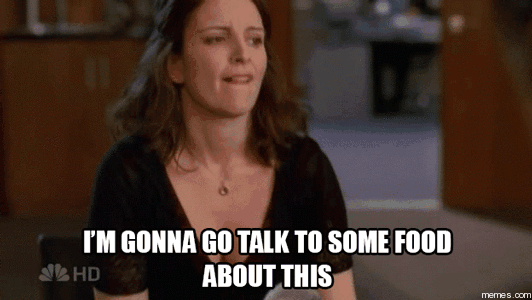 3. Having way too much time on our hands meant finding innane ways to entertain ourselves.
4. Choreographing dance moves to a Top 40 song was a regular afternoon activity. 
5. And getting our exit leave approved was the highlight of the week.
6. Despite our parents and teachers begging for us to wear something respectable, nothing was cooler than a worn in-polo, pair of grey track pants and Ugg boots.  
7. Apart from our dad or brother, talking to boys was the scariest thing in the world. Yet, as soon as you talked to a boy more than once, you instantly became Queen B. 
8. Everyone who wasn't a boarder thought you where lesbians. 
9. Living in such close proximity meant you saw things you'll never forget. Ever.
10. Hiding booze, cigarettes, boyfriends or an any trace of an actual life outside of school was a highly covert operation.
11. You lived in constant fear of running into your Headmistress
Raise a hand if you can relate?
Images via giftsplease.co.uk and giphy.com
Isabelle Gillespie
Isabelle is a writer who has a hundred-and-one side-splittingly funny stories about growing up at an all-girls boarding school, with a chocolate habit that requires constant monitoring. Follow Isabelle on Twitter.