PREVIOUS STORY
12 Insanely Cool Jobs You Had No Idea Existed
NEXT STORY
…and now you're not going to be able to stop thinking about!
It's easy to feel stale and just plain bored at your usual nine to five, and with companies like Google and Yahoo offering incredible perks, it's not uncommon to while away the hours wondering where else you could be spending the majority of your time. What is uncommon, however, is the possibility of any of these awesome jobs cropping up in your thoughts. They're not well-known, but they're awesome!
1. Chocolatier 
Love chocolate? Want to look at it all day, eat it and get paid for it? Then becoming a chocolatier is the perfect job for you. You'll be crafting handmade confectionary from chocolate all day, so you'll need to be patient and creative. There are a range of training courses you can do to get started and see if you have the flair to make it.
2. Video game designer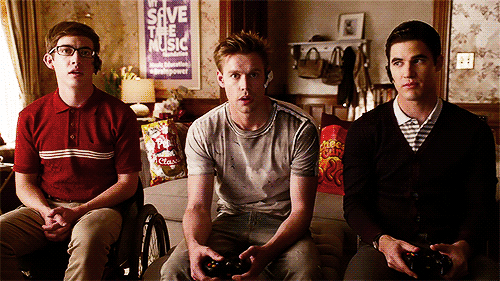 Do you love playing video games but often get frustrated by the bad guy or wish it was more challenging? A designer is responsible for the foundation of the game and how hard it is. Ultimately, you'll get to decide how much fun it is. You can do a degree in game design, or related degrees such as software engineering or computer science.
3. Wine taster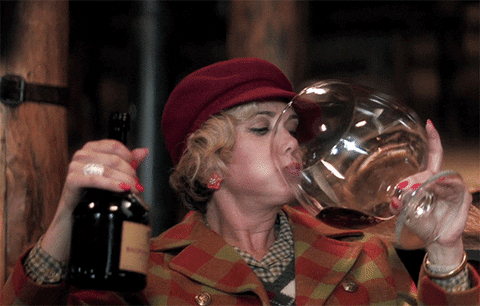 If you enjoy wine so much that you'd like to make a living out of it, get yourself into a wine course, pronto! You'll need knowledge to back up your passion and you can blog about it too, meaning you'll never have to endure days under neon lights in an office.
4. White hat hacker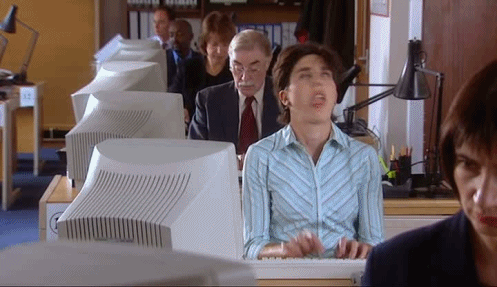 Even the name's exciting! But, sorry, you don't get to actually wear a white hat. To become a white-hat hacker, you'll need a solid IT background. There's a growing demand for professional ethical hackers who can keep computer systems from dangers and malicious intruders who cause damage.
5. Sex toy tester
You'll get to work at home (obviously) and you'll be paid to test the latest sex toys. Then you'll have to write a review and reveal whether they really, er, get the job done. If you're keen, start a sex blog; sex-toy shops and manufacturers will then get in touch asking you to review their products. Or you can always contact them to get things buzzing along (pun totally intended).
6. LEGO master builder
You know those amazing lego creations that blew your mind when you saw The LEGO Movie? You'll get to make those genius creations with your favourite colourful blocks. If you're a child who never grew up, check out the LEGO website to find out more – you can even submit videos of your creations to impress them.
7. Island caretaker
Forget dingy offices. In fact, forget walls! As an island caretaker, you'll be having fun in the sun and feasting your eyes on a stunning tropical beauty spot. Believe it or not, these positions are advertised, so keep your eyes peeled.
8. Hotel reviewer
Imagine checking in to some of the world's most beautiful hotels, ordering room service, enjoying the facilities and then checking out without a bill to pay – all in return for writing a review. Launching a website and networking to make contacts is the perfect way to get yourself into this.
9. Candy taster
This is one very, very tasty job. You'll be paid to sit in a chair and taste-test delicious candy. A background in cookery or being a trained chef will open doors for you. Alternatively, science qualifications are crucial if you'd like to head down the factory route and be involved in development.
10. Voice-over artist
If you like talking as much as others like listening to you, becoming a voice-over artist could be your dream job. You can pick up work doing radio jingles, films, children's TV shows and animations. Get started with a drama course, and try recording a demo and emailing it to your local radio station.
11. Mystery shopper
Yes, there is a job that allows you to wander around shopping centres and get paid for it. Your key role will be to visit stores and check out the quality of goods or services. After your visit, you'll have to fill out a form for the agency that sent you. Jump online to find agencies near you.
12. Park ranger
If you like being outdoors, love nature and are passionate about the environment, being a park ranger would be a rewarding option for you. You'll be responsible for monitoring and preserving parklands. Some parks even provide housing for rangers! Usually you'll need a bachelor's degree in a relevant field, such as biology, forestry or ecology.
Images via giphy.com and tumblr.com
Comment: What's your dream job?
You Said
Comments
Related stories
More from this author