PREVIOUS STORY
15 Secret Ways To Get Hotel Perks You Never Knew Existed
NEXT STORY
Why, hello freebies…
Ever gone on a holiday and looked longingly as everyone around you managed to have the lavish trip of a lifetime while you're stuck counting coins to pay for a drink? While couples on romantic getaways are moving to the presidential suite, many of us are stuck settling for budget rooms.
I for one, am always a little ashamed to complain about my windowless accomodation and ask for an upgrade, however after looking into the logistics of getting hotel perks I've come to realise they are more readily available than I originally thought.
In fact with these insider secrets under your belt, anyone can live large on holiday without compromising their budget…
1. Take advantage of special occasions
If you're travelling for a special occasion, make sure people know about it! Use anything and everything as an excuse; anniversaries, birthdays, honeymoons or your first trip overseas. Telling others about it will more likely bump you up the list or at least get some champagne added to your deal.
2. Join loyalty programs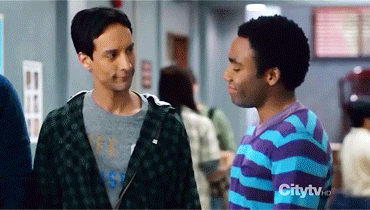 If you are part of a hotel chain's loyalty program make sure to let them know about it. Otherwise let them know you might be 'thinking' about joining the program and would like to see what it can offer. Dangling the fact that you may potentially join may be just enough for the hotel to bump you up for a night or two.
3. Don't be afraid to complain
As long as your protest is warranted, there is nothing wrong with letting the concierge know about it. Most people aren't aware that 99 per cent of the time if you say your room is too dark/cramped/uncomfortable, provided they have another spare room in the same price range a hotel will happily move you, and that can often land you with a nice view.
4. Make reservations over the phone
Talking on the phone will mean you'll have a personal connection with your hotel service person, which you'll be able to use to your advantage to bargain with the price. Most hotels will price match a competitor if you mention a similar place has a cheaper deal, and you've got nothing to lose by asking.
5. Talk to people 
Sharing a conversation and a friendly smile can pay off in multiple ways. Getting to know your hotel's cleaner, doorman or concierge by name can mean anything from a sweet left on your pillow or room upgrade to the exchange of local knowledge.  Like they say, it's always good to know people in high places.
6. Tip when appropriate
If an employee has made an effort make sure to take note of it. Identifying how much you appreciate their act of kindness will surely help you in the long run. Read: double shots in your drink at the hotel cocktail bar. Oh yeah…
7. Be realistic
There is always possibility of an upgrade, but understand that if you've booked the cheapest room in the hotel there is no way that the concierge is going to bump you up to the penthouse apartment. In other words, don't act like you afford the best when you didn't pay for it originally.
8. Take advantage of free stuff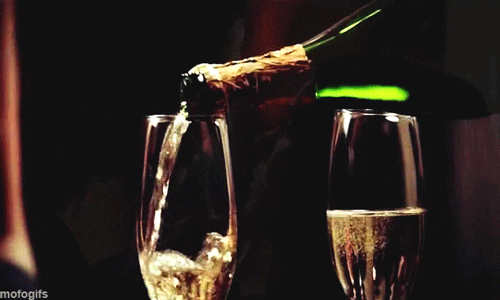 You'd be surprised at the amount of stuff you actually have to pay for at hotels. Apart from the mini bar, everything on offer to you is free. Tea, toilet paper, shampoo, conditioner, soap and best of all shower caps. Plus many hotels carry a second list of 'optional items' (usually found in your guest book guide) you can have completely free on request and can include everything from hairspray and nail polish to lube and condoms, yes, for reals – he W Hotel actually offers an 'intimacy pack' on request with complimentary sexy items.
9. Check in late in the day
The later you check in the better your chances of an upgrade since hotel staff will know how many rooms are free. Giveaways are more common in the afternoon as staff know that the services haven't been used during the day.
10. Take advantage of free services
When checking in it is prudent to ask what additional services may come with the room. More and more hotels these days offer internet, airport transfers, massages, drivers and spa treatments all completely free of charge, but few guests ever think to ask for them.
11. Pay attention to where you go and when
Where you travel and when you go will have a big impact on what perks you might be able to receive. Travelling in peak periods will reduce the amount of perks available, since there is less room to move. So look to go to places in slower periods to gain more attention. For example, just like you'll never get amazing cocktails in a packed bar, you'll never get an upgrade in a full hotel.
12. Stay on slower days
For that very reason, staying on slower days such as Mondays and Sundays will make you are much more likely to get an upgrade.
13. Understand the chain of command
Understand who can get you what you want. As well as this, understand the limitations hotel staff have. If they are telling you there is nobody higher than them to speak to, then that's probably true. At the same time, there is no point in asking the cleaning staff if they can get you an upgrade at dinner that evening.
14. Ask what's available to you
You might not be able to afford everything, but by asking what is available to members and those who are part of the loyalty program, you may just see some of the perks. Even if what you are inquiring about is unavailable, the staff may be able to offer you something else instead.
15. Ask for it
The best way to get any kind of upgrade is still and will always be simply asking for it. Although it might not always work, there is no harm in asking. Keep your request polite and you may just be in for a next-level hotel stay…
Images courtesy of seeyouinaporridge.com, wifflegif.com,
You Said
Comments
Related stories
More from this author