26 Cheap Date Ideas For When You're Seriously Broke
The best things in life really are free (or at least, incredibly cheap)…
In our increasingly expensive world, just having enough cash to buy groceries and make rent can be a struggle, let alone treating your SO to a lavish date night. The anxiety of trying to please your partner with food, fun, and crazy-good cocktails, while also catering to your budget can seem a gargantuan task.
So what's a broke couple to do? Thankfully, with these 26 super fun but cheap date ideas, it's possible to have a romantic time with your lover without breaking the bank…
1. A-Z dating
Write each letter of the alphabet on the ends of popsicle sticks, then put them in a bowl and mix them around. You and your SO each pull out a stick, and then craft a night of activities to make them guess what letter you picked. For example, if you get the letter 'T', you could serve your date tacos, watch The Terminator, and play the song Titanium while you eat.
2. Have a bake-off
Even if you don't like baked goods, baking is still super enjoyable and a good chance for bonding. Rather than spending a fortune on boxes of cookies or expensive cakes, buy the ingredients and make your own at a third of the price. Even the mess is fun to clean up; after all, who doesn't like licking the mixing bowl clean?
3. Host a movie marathon
Believe it nor not, 'Netflix and chill' can actually be just Netflix and chill. Decide on which movies or TV shows you want to binge on (this may take some negotiating), cuddle up with some popcorn and a blanket, and let the likes of Steven Spielberg whisk you away into story land. And hey, if you feel like skipping the Netflix and going straight to the chill, that's perfectly okay too.
4. Go old school
Fortunately for the human race as a whole, drive-in movies actually do still exist! They're usually pretty cheap to get into, and don't police what snacks you bring in (bye-bye, uber exxy movie theatre prices). Pretend like you're Danny and Sandy from Grease and go back to the days when your grandparents were dating.
5. Get on your bikes
Not only is it just inherently fun to whiz along on a bicycle, it's also good exercise. If you don't have bikes, borrow a friend's. They're also pretty cheap to hire. Plan out a route and go for broke! Pump up some endorphins, laugh if the other falls, and go for ice-cream afterwards. It's the perfect way to spend a sunny afternoon.
6. Have a carpet picnic
Not fond of birds trying to steal your sandwiches and ants trekking all over your muffins? No problem! Have an indoor picnic instead. Whether with the TV on in the background, or some super sultry music accompanying your meal, bring the outdoors indoors with a picnic rug, a hamper, and some simple snacks.
7. Go glamping
For some of us, camping's the ultimate way to connect with nature and find inner peace. For others, it's a walking shit-show of mosquitoes, poor hygiene, and creepy animal noises. Glamping, on the other hand, is glamourous camping. Build an elaborate and super cushy blanket fort in your living room, bedroom, or on a balcony, and bunker down for the evening with your bae.
8. Play with puppies
You can tell a lot about a person by how they treat animals, and walking your dogs together is the best way to ascertain that. Pets are adorable and uplifting, and if there's an awkward break in the conversation, you can always fill it with lots of doggie cuddling. Head to your local dog park, or any expanse of green, and you're set for a fun and inexpensive afternoon.
9. Volunteer together
Speaking of animals, there are always plenty of them out there who don't have owners to walk or love them. By volunteering at an animal shelter together, you and your SO will be paying it forward, plus sharing valuable together time. Bonus; it won't cost a cent.
10. Hit the markets
Markets, and thrift shops for that matter, are great even if you don't buy anything. Lose yourself in the temporarily constructed alleyways of sellers peddling their wares. You'll find trinkets and gadgets you won't see anywhere else, and spend minimal cash in the process.
11. Take a walk on the beach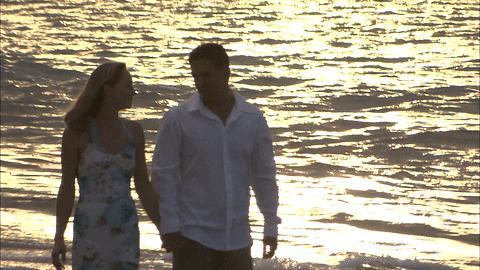 Yes, this is the most cliched date in all of datedom. However, it's also one of the most foolproof. Weather permitting, head to a local beach at sunset and while away the hours on the sands as the tide rolls in. The only money you'll spend is on the sundae you share afterwards.
12. Take a hike
For those who love the great outdoors, this is the date for you. Find a hiking route, pack some water bottles, power bars and sunscreen and take off for the day. For first-time hikers, make sure you wear sensible shoes. Blisters and sprained ankles are the furthest things from romantic.
13. Be nerds
Head to your local library and spend an afternoon browsing through the shelves. This is particularly fun if you go to a really old library; you can find things written hundreds of years ago. Books also give you infinite discussion points to eliminate those awkward moments.
14. Enjoy the moonlight
If a carpet picnic doesn't appeal to you, and you want to avoid the scorching sun, have a picnic under the moonlight. Find an appropriate spot, set up your picnic gear and enjoy a romantic (and  cheap) night of wooing under the stars.
15. Row, row, row your boat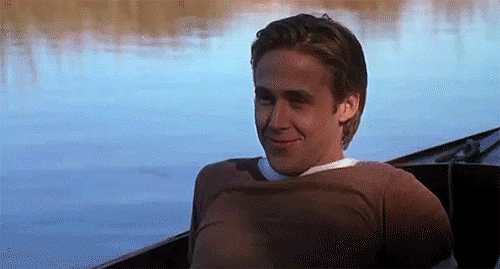 Any park with a big enough lake is more than likely to hire out row boats or paddle boats for cheapsies, if not for free. Spend a day bobbing around the still waters in the sunlight, or feed the ducks by the side of the lake when you're done.
16. Stargaze
You don't need an astrology tower and an expensive telescope to go stargazing. Head to the nearest hilltop, balcony or climbable rooftop and check out the constellations on a clear night. Just make sure you check the weather. A sudden rainstorm would kinda kill the mood.
17. Cook for each other
Why go to an exxy restaurant when you could cook the same food at home for a fraction of the price? Designate different nights to be chef, and enjoy whatever home cooking tickles your fancy. It doesn't even matter if you're a terrible cook; your SO will find your (failed) efforts adorable.
18. Go scavenging
Pick a location, choose someone to set the items, make sure the rules are clear, and go for it! This activity can take a whole day, making it ideal for getting to know each other better. You'll see each other's best (and worst) qualities, which will help you feel out how you two click on the relationship scale.
19. Go actual-camping
Do some Google research to find your nearest camping ground, then pack a tent, copious amounts of food, booze, board games and anything else you need (like the kitchen sink) and enjoy a night under the stars. Sleeping in a tent together can get pretty steamy, so it's also a great way to ignite that spark!
20. Get schooled
To avoid potentially disastrous home cooking dates, it's a good idea to learn how to cook. One-off cooking classes are easy to find, and a really fun and cheap way to work with your SO towards a common goal. Plus, you get to eat anything you serve up, which is always a bonus!
21. Get some R&R
Light some candles, play some sexy music, bring out that bottle of red you've been saving, and prepare for a relaxing night in. Cuddling up in the bath together doesn't cost anything, and is a great way to bring out your sexiest self. Just don't get soap in each other's eyes. That's never fun.
22. Host a games night
Pull out Pictionary, Twister, Cards Against Humanity and any other board game you can think of for a night of fun and frivolity. It's a great way for you and your SO to work as a team, and friendly rivalries with other couples can be hilarious.
23. Try fine diner-ing
There's nothing like good ol' fashioned diner food. Not to mention the good ol' fashioned low prices. Enjoy the quaint, retro atmosphere with your boo, put some coins in the jukebox for some great tunes, and share a delicious banana split in true 1950s style.
24. Stroll on
Another cliched but reliably fun date is taking a sparkling Spring morning to enjoy the boardwalks of a beautiful park together. Sit under the trees, feed the ducks, or just enjoy the sunlight. You can't really go wrong with this one, weather permitting, of course.
25. Go sledding
Yep, you need snowfall for sledding, but if you have it, take advantage! Sleds are cheap and easy to hire, and will bring both of you back to your childhoods for a day. Not to mention, there's the opportunity for hot cocoa and cuddling later on when you're both wet and freezing. A very unique and wholly inexpensive date idea.
26. Play strip chess
Yes, this is exactly what it sounds like. If you don't know how to play chess, learn. The rules are simple; play the game as you normally would, but when somebody captures one of your pieces, take off an item of clothing. The same applies to strip poker, strip tennis, and strip Twister. Enjoy!
Images via giphy.com and tumblr.com.
Team SHESAID
SHESAID has been telling it like it is for almost two decades. We're sexy, smart, and just a little bit cheeky. We know women, because we are women.