PREVIOUS STORY
7 Ways To Ace Your Annual Performance Review
NEXT STORY
Did someone say pay rise?

Well, it's that time of year again. Time to take a deep breath, put on a smile, and sit through your annual performance review. Cue Darth Vader theme music.
Nailing your annual review is always (and this is an understatement) a good idea. It's essentially your golden opportunity to talk to your employer about your progress, your ideas, and how you're contributing to the company. Communicating and presenting well can lead to a pay rise and even a promotion, if you play your cards right. The only downside is fending off those pesky butterflies we all get in the lead up.
Thankfully, despite all the nerves and anxiety inherently associated with your annual review, there are ways of navigating it. And according to HR consultant Nicholas Vayenas, of Liquid HR, there are seven useful tricks to ace it, and start your new year on a high…
1. Go back to basics
It's very important in your performance review to go back to the basics of your job description, and examine whether they still fit.
"Not only is this a good opportunity for you to assess whether you are meeting the requirements of your role, but also a chance to ascertain whether your role has evolved since the last performance appraisal period," says Vayenas.
"If you are undertaking a number of tasks outside of your position description, this should be noted."
2. Maintain accountability
There is nothing less appealing than an employee who blames other people for their shortcomings or mistakes. Maintaining accountability is an attractive quality, and highlights your intelligence and self-awareness to your reviewer.
"Accountability and a clear plan of action to bridge any shortcomings is vital. Pointing fingers and not taking responsibility will give you no power to change the situation," explains Vayenas.
3. Back up your performance analysis
"Give real life examples on how your work has made an impact to your team or the company," recommends Vayenas.
It's extremely important you back up your self analysis with facts, or you will come across as underprepared and potentially flaky.
"Your opinion will not carry as much weight as clear facts and figures."
4. Mention your short and long-term goals
Prove to your employer you are dedicated and in it for the long haul by having confidence in your short and long-term goals.
"It is critical that during your performance appraisal you set out specific, measurable, achievable, result-focused and time bound goals," states Vayenas.
Not only will you convey your commitment, you will prove you're constantly thinking ahead, and well prepared. All essential qualities in any industry.
5. Keep an open mind
If your employer is giving you a constructive critique, don't take it personally or get defensive.
"Constructive feedback can potentially be a vital development experience. Listen without prejudice and assess objectively (to the best of your ability) whether the feedback is valid and useful," says Vayenas.
However, if you find the feedback unnecessarily cruel or unfair, or if your employer tries to belittle you, it might be time for a new job.
6. Ask for a clear summary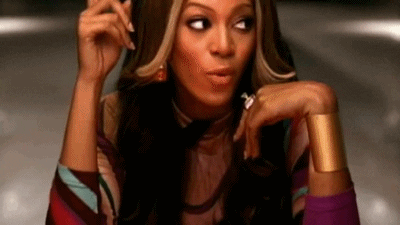 A performance review, although nerve-wracking, can be a useful opportunity to learn about who you are as an employee.
"Your manager has a responsibility to give you useful feedback. Take notes and ask for questions throughout the process," advises Vayenas, who stresses it's important to take on their feedback with an open mind.
"Remember, this can be an extremely valuable developmental process if undertaken correctly."
7. Present your weaknesses strategically
One of the most unproductive qualities in an employee is self-deprecation; all it does is flaunt your insecurities. Instead, present any weaknesses you have honestly, but with a positive spin.
"Acknowledge your weaknesses, but also have a solution to them," recommends Vayenas.
"Something like, 'I know I have not attained this KPI, here is why I think I fell short, and this is what I'm going to do about it over the next few weeks and months' is always a good strategy."
Images via neotalogic.com, giphy.com and tumblr.com.
You Said
Comments
Related stories
More from this author