PREVIOUS STORY
8 Hairstyle Ideas For Your Work Christmas Party
NEXT STORY
Woo your work buddies with some serious hair game.
Work Christmas parties – you either love or hate them. Depending on your boss and the people you work with, they can be really fun or really boring, but they're all interesting for one reason: your coworkers look completely different all styled and dressed up.
Let's face it, there's a bit of a hair and makeup competition going on at every Christmas party, as we all like to prove that our everyday natural makeup (read: no time for makeup in the morning) and messy office-hair is not the only style we know.
So why not go all out and try a new hairstyle at your work Christmas party this year? It might even inspire you to change it up at the office every now and then…
1. The on fleek ponytail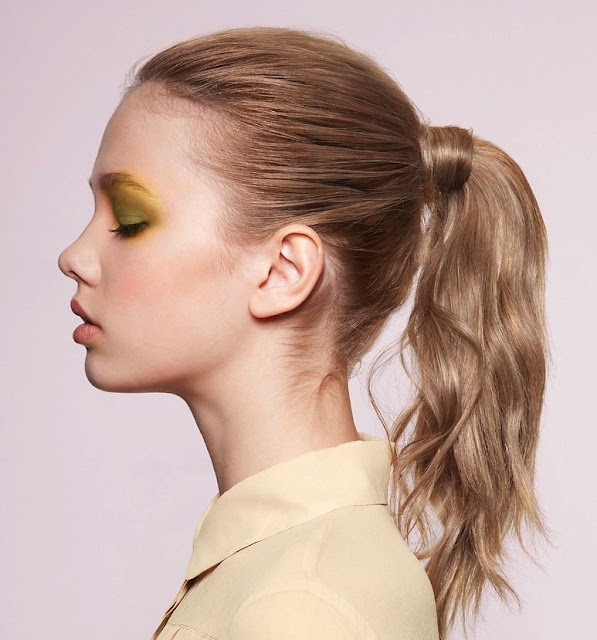 It's a ponytail taken to the next level. Tie your hair in a sleek, but not perfect ponytail, then take a thin strand of hair and wrap it around the hair tie before securing it with a bobby pin.
2. Goddess waves
Goddess waves (think Gigi Hadid) are laid back and sexy at the same time. Use a sea salt spray on damp hair and twist small strands before blow drying using your fingers only to comb through hair.
3. The messy bun
A messy bun is the modern version of the pretty ballet bun. Use a hair doughnut to create a high bun, then carefully pull out a few strands to create a more undone look.
4. The low knot
This hairdo looks much more complicated than it is. Straighten your hair and pull it into a low ponytail using a thin hair tie. Now, separate hair above the hair tie creating a 'pouch' and push the ponytail in before securing with bobby pins.
5. The sleek side do
If you don't have time to wash your hair, create this sleek look by combing your hair to one side using hair gel. Part your hair just above your ear – perfect to show off some stunning earrings.
6. The girlie half-up do
A black bow makes a simple half-up top knot instantly look Audrey Hepburn-chic. Simply tie a ribbon around a thin hair tie and curl ends of your hair to finish the look.
7. The timeless bouffant
If you like to middle-part your hair, tease the crown using a fine comb and volume-pumping hair spray to create a bouffant, then comb over strands of hair and secure with bobby pins at the back.
8. The elegant accessory
If all else fails, a sparkly hair band will make any hairstyle look Christmas party ready, no effort required!
Images via prettydesigns.com, stayglam.com, laurenconrad.com, therighthairstyles.com, popsugar.com, purewow.com, bellasugar.com, bergdorfgoodman.com
You Said
Comments
Related stories
More from this author