PREVIOUS STORY
8 Legit Ways To Get Upgraded To First Class
NEXT STORY
Get off the ground with these tips.
Isn't economy just the best? Don't you just love the feeling of having cramped legs and a numb behind after sitting in the same cramped position for seven hours?
We've all had a moment where we wished we could jump through the curtains unnoticed and slide into a first class seat. But for most of us, the only way we could ever spend a little time hanging out with the elite is if we were awarded the ultimate freebie – an upgrade.
Getting upgraded is a very rare occurrence these days because, unlike 20 years ago, there are actually people who can afford to pay for first class such as the Kardashians and actors like Charlie Sheen who have nothing better to spend their cash on. But still, we want in!
So how do us mere mortals manage to get a taste of first class? Well, we can't guarantee any of these will shoot you straight to sitting behind the captain's cabin sipping on mimosas, but we can tell you eight legit tips to try and get you there…
1. Become a frequent flyer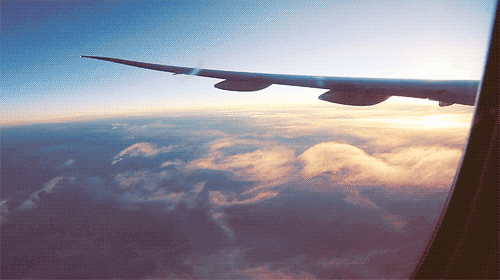 Try to travel with the same airline regularly, even if another carrier is a few bucks cheaper. Stay loyal and earn some points, since an airline's frequent flyers will always be at the top of their list when looking for people to upgrade.
2. Let the airline know your special circumstances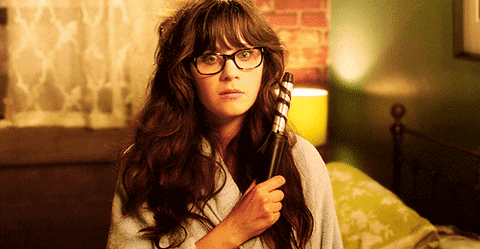 If you're booking last minute and there's a legitimate emergency, let the airline know and they might accommodate you. According to Flight Centre travel consultant, Tess Callanan, the first customers to get upgraded behind frequent flyers are typically, "people flying for medical reasons, family emergencies or for funerals."
3. Give feedback
As long as you're polite and gracious, commenting on your experience to a flight attendant, or directly to the airline, may see you with a star jotted down by your name for the next time you travel. Make sure you can justify your report though, otherwise you'll be met with rolled eyes and considered as someone who's unreasonable and pushy.
4. Announce your honeymoon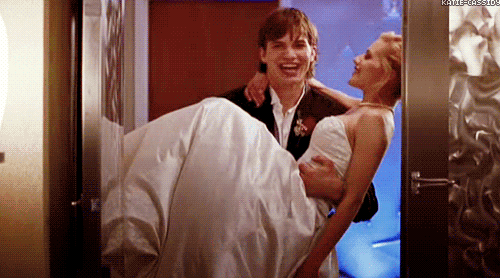 Chances are, if you and your SO advertise the fact you're on a honeymoon, the perks will come flying. Don't go OTT with the PDA, and definitely don't go shouting it from the rooftops, just casually work it into conversation, ideally when you're booking and checking in. Don't feel let down if nothing happens, you can still try your luck getting a hotel upgrade at your destination.
5. Join an airline's credit card program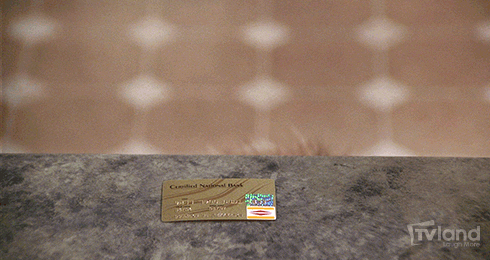 Becoming a frequent flyer of an airline and choosing to travel reguarly will give you multiple advantages, including the opportunity to sign up for an airline credit card. Those fortunate enough to get offered one, should take it! Having a credit card that's linked to an airline will strengthen your relationship with the company and reflect well on you as a loyal customer. In other words, you'll be first in line for upgrades.
6. Dress to impress
This one's textbook and is guaranteed to give you a leg up against the competition. Think about who travels in first class and style your outfit accordingly. Smart casual attire is your best bet, just whatever you do, don't wear sweats, sneakers or any clothes that are ripped. Be confident, polite, dress the part, and ask at the check-in if it's possible for an upgrade. It'll be hit and miss, but it's worth trying.
7. Let the airline know if they've stuffed up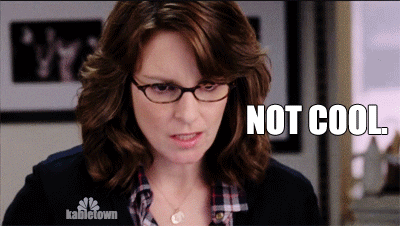 Make sure you notify the airline if anything doesn't go to plan, as it could prove to be your golden ticket.
"A person in a situation where the airline has missed a special request or overbooked, and the only free seats are in business or first class, is quite likely to get upgraded," says Callanan.
8. Be in the know
There's no time better to pull strings than when you're travelling.
"If you happen to have a friend who works for an airline representative or as a pilot, ask them to do you a favor," advises Callanan.
The worst they can do is say no, and if you're lucky, you might be lying back and enjoying a champagne in no time.
Images via tumblr.com and giphy.com.
Want More?
Have our best reads delivered straight to your inbox every week by subscribing to our newsletter.