PREVIOUS STORY
8 Times Emma Watson Proved She's The Queen Of Cool
NEXT STORY
#GirlCrushing

From Harry Potter to the United Nations, the whole world has watched the sublime Emma Watson grow from tiny-tot witch to extraordinary young woman.
Aside from acting up a storm in her various film roles and creating the #HeForShe movement, Emma is just a general, all-around awesome chick who is unapologetic about being herself.
Here are eight glorious reasons why she's the coolest…
1. She's a proud, self-confessed feminist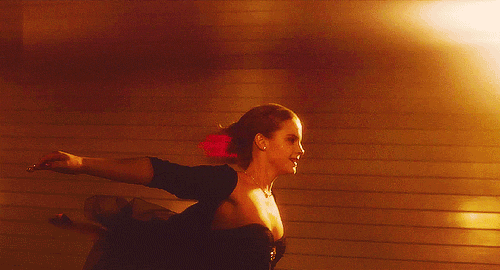 It seems nowadays, the word 'feminism' is considered dirty and subsequently more and more women are refusing to label themselves as such, but not our Emma. She proclaims it loud and proud, as all women should.
"I started questioning gender-based assumptions when at eight. I was confused at being called "bossy" because I wanted to direct the plays we would put on for our parents — but the boys were not," Watson said in a recent UN speech.
"If you still hate the word — it is not the word that is important but the idea and the ambition behind it. Because not all women have been afforded the same rights that I have." #WORD.
2. She's the embodiment of Girl Power
A modern girl hero, Watson walks and talks girl power, inspiring us to support our fellow women and rock on.
"A lot of the criticism I have had in my life, some of the harshest moments have been comments from other women. It's not enough to ask men to come and support us. We really need to support each other, we really do. So, I guess I would say be brave enough to acknowledge that things are not there yet and support each other," Watson said in a speech to mark International Women's Day at Facebook HQ earlier this year.
3. She insisted on an education, even though she's mega rich
Yep, Emma may have millions in the bank and never need to work again, but that didn't stop her from getting a solid education at an Ivy league university. Ditching the temptation for complacency that comes with immense wealth, Watson started at Brown in 2009, the same year she was named the highest-grossing actress of the decade by the Guinness Book of World Records.
4. She rocks the pixie cut
Emma showed us there's no need to cave to the pressure of always having long hair to be seen as sexy or feminine when she infamously chopped off her mop in 2010 for the Harry Potter and the Deathly Hallows: Part 1 premiere, saying of the do, "I've never felt so confident as I did with short hair — I felt really good in my own skin."
5. She don't take crap from no man
After cutting off her hair, Watson said she was met with the unapproving unsolicited opinions of male friends, to whom she responded like a true pro.
"The majority of the boys around me were like, 'Why did you do that? That's such an error.' And I was like, 'Well, honestly, I don't really care what you think!'" Oh, snap!
6. She proves feminism and romance aren't mutually exclusive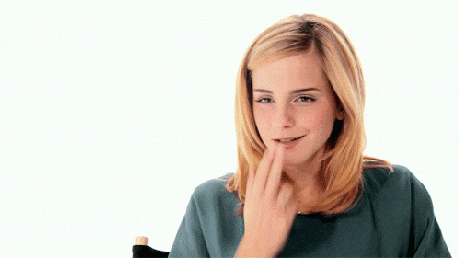 "I'm a feminist, but I think that romance has been taken away a bit for my generation," Watson said in a recent interview.
"I think what people connect with in novels is this idea of an overpowering, encompassing love — and it being more important and special than anything and everything else." *Sigh.*
7. She has "beauty" nailed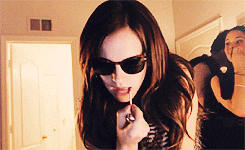 "Beauty is not long hair, skinny legs, tanned skin or perfect teeth. Believe me. Beauty is the face of who cried and now smiles, beauty is the scar on your knee since you fell when you were a kid, beauty is the circles when love doesn't let you sleep…it's when you cry for all your paranoias, beauty is the lines marked by time. Beauty is what we feel in the inside which also shows outside us. Beauty is the marks the life leaves on us, all the kicks and the caresses the memories leave us. Beauty is letting yourself live," Watson said in her International Women's Day speech.
8. And come on, she's Hermione Granger!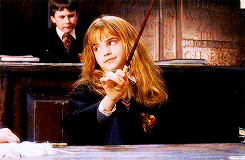 To most of gen Y, Emma Watson embodied our childhood as the bookish witch with a heart of gold and a brain the Scarecrow would be proud of. Just for old times' sake…Wingardium Leviosa!
Images via giphy.com and tumblr.com
You Said
Comments
Related stories
More from this author