PREVIOUS STORY
9 Items Of Clothing You Bought Last Year That Are Uncool Now
NEXT STORY
Time to ditch last year's worst trends.
Trends come and go, and none go faster than fashion ones. What may have looked cool and to-die-for last month now makes you look sooo last year. Case in point: denim mini skirts. What were we thinking?
The best way to avoid this is of course not buying fad-ish pieces and sticking to timeless classics and tried-and-true basics. But as a slightly shopping-obsessed fashionista myself, I know that's not really an option for most of us (and it's boring, too). Instead we must refresh, refresh, refresh our wardrobes.
So during your next closet clean-out, have a look at everything you bought in 2015 and you'll find that 90 per cent of the stuff you thought slayed it 12 months ago has completely lost its charm. As such, the following items require some serious styling skills in order to look good in 2016, but for most of them, the best option is to ditch or donate…
The football jersey dress
'Sporty chic' was one of the hottest trends in 2015 and the oh-so-comfortable jersey dress was everywhere. But seriously, who were we trying to fool? We neither play football nor care about it. Moreover, we're basically drowning in the baggy cut.
Verdict: Ditch it
The picnic blanket poncho
It may be practical as it doubles as a blanket (or tent), but the huge, oversized poncho should stay where it belongs; back in 2015. Unless you're actually using it as a picnic blanket.
Verdict: Repurpose it
The leather sleeve denim jacket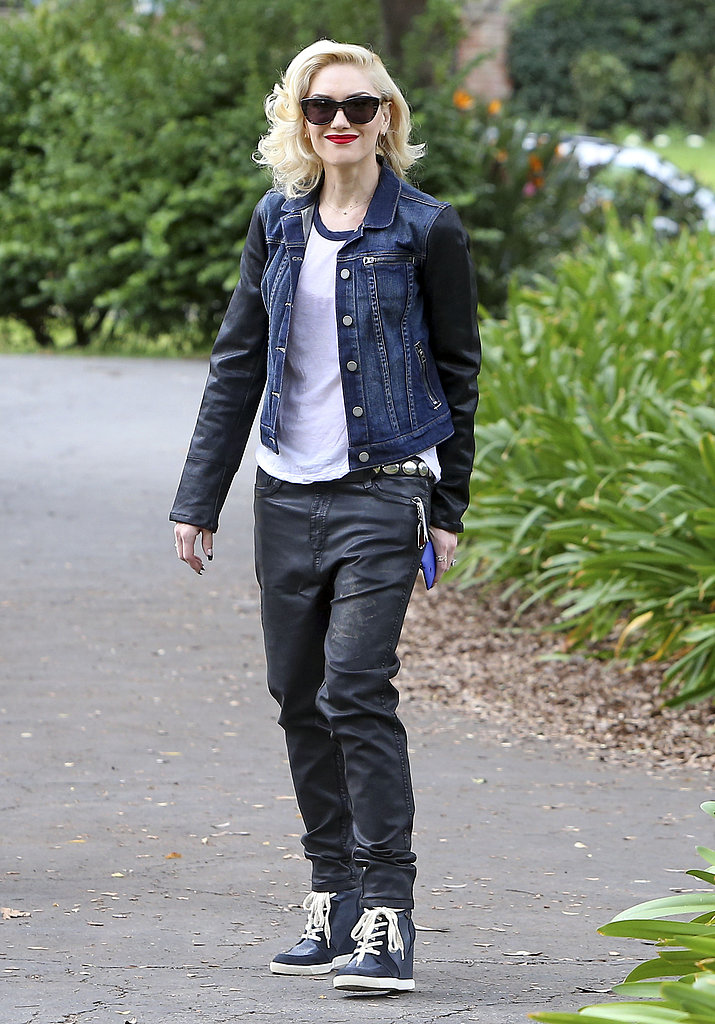 What are you? A leather jacket or a denim jacket? Just make up your mind, there is no need to combine the two. If you're resourceful, you can try removing the sleeves for a much more on-trend denim vest.
Verdict: Repurpose it
Satchel Bags
This handbag has been around for a few years now, so if you were still wearing it in 2015, it's about time you let it go, especially if it's neon.
Verdict: Ditch it
Loose muscle shirts
The loose muscle shirt trend went a bit too far last year with some tops barely covering anything. Three words: Too much sideboob.
Verdict: Ditch it
Tie-dye
Tie-dye seems to make a comeback every few years, but that doesn't change the fact that it looks like a hot mess most of the time. If you're not a fully fledged hippie, better ditch that Summer dress.
Verdict: Ditch it
Digital prints
Wearing your fave sunset image on your pants might be a cool idea in theory, but it just doesn't look good. Better stick to more traditional prints.
Verdict: Ditch it
The wedge sneaker
The biggest shoe trend of 2015 undoubtedly was sneakers. Don't worry, you can still wear your Stan Smiths, but the bulky wedge sneaker has to go.
Verdict: Ditch it
The naked dress
It was the red carpet trend of 2015, but there is only so much skin you can see before it becomes a little too try-hard. Less is not always more.
Verdict: Ditch it – and destroy all photo evidence that you ever wore it
Images via stylekick.com, chicfy.com, popsugar.com, dailygloss.com, songofstyle.com, sweetshortandstylish.com, allwomenstalk.com, nytimes.com, mirror.co.uk.
Comment: What's your biggest fashion regret of 2015?
You Said
Comments
Related stories
More from this author