26 Reasons It's WAY Better To Be Single On Valentine's Day
This year, celebrate the one you should love the most – yourself.
If you're dreading this Valentine's Day because you're single, you're not alone. The holiday of love can feel like a real bummer when you don't have someone special to share it with.
On the other hand, who said couples have cornered the market on love? Forget about it! Parents, siblings, children, friends, neighbors, classmates – all of them are fair game for celebrating. There's no reason you can't go all out for the people who are important to you: flowers, candy, Valentine cards in the mail, home-baked treats, crafts featuring hearts. Stop moping, and have a little fun!
Remember too, that just because you're in a relationship, it doesn't mean you're happy. No relationship is better than a bad relationship, and that's especially true on Valentine's Day. Buying gifts, planning a fancy date, and trying to put on a happy face when things actually aren't that great is the worst. So consider yourself lucky, that you aren't in that boat.
When you really think it through, being single on Valentine's Day is pretty awesome. Need more convincing? Here are 26 reasons why single is the way to be this year – and maybe every year.
1. Zero stress about finding the perfect gift or planning the perfect date.
2. Celebrating Galentine's Day is so much for fun than celebrating Valentine's Day, anyway.
3. You can take yourself on the date of your dreams.
4. You're allowed to hate on Valentine's Day as much as you want, if that's your thing.
5. You don't have to do that fake-excited, "of course I love it!" routine when you receive an underwhelming gift.
6. No expectations means no chance of disappointment.
7. You can do whatever you want – no one has to be made happy except for you.
8. No one's going to give you the side-eye when you eat the entire box of chocolates in one sitting.
9. You can flirt with strangers to your heart's content.
10. These vibrators will give you a more mind-blowing orgasm than any mere human ever could.
11. You can save some serious cash, not having to buy anything for anyone (except yourself, of course).
12. No one cares if you've managed to get to the spa for a Brazilian or not.
13. If you want to wallow in self-pity, you'll be in good company on this day – plenty of people are in the same boat.
14. You can create your own Valentine ritual. Take a trip, order in, see a play – it's up to you, no compromise necessary.
15. It's the perfect opportunity to take stock of what you really want in a relationship and dream about the future.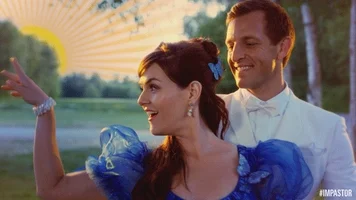 16. No one is going to dump you on Valentine's Day – guaranteed.
17. You can opt-out of the commercial aspect of the holiday without pissing anyone off.
18. It's a great chance to brighten someone's day by surprising them with a gift, card, or flowers – V-Day is for everyone, not just lovers.
19. Being single is a million times better than being in an unhappy relationship.
20. You're free to completely ignore the holiday and go about your business like it's any other day.
21. Only one-third of marriages are happy, anyway – this is a great day to remind yourself of that statistic.
22. You can celebrate the day after V-Day, when all the candy gets marked half-off.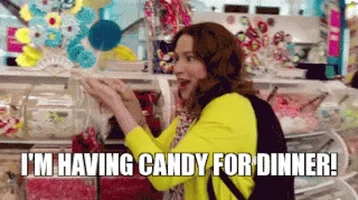 23. There are lots of other kinds of love in the world besides romantic love – and this is the perfect chance to celebrate them all.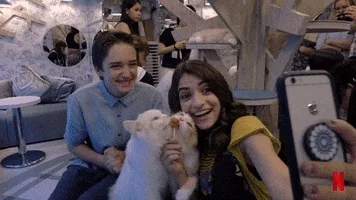 24. There's no one to question your Netflix viewing choices, so cue up all your favorite weepy dramas or cheesy rom-coms.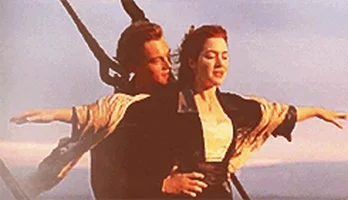 25. Restaurants are a nightmare on Valentine's Day, anyway – those prix-fixe menus are always overpriced and often terrible.
26. You never know what's going to happen – maybe next year you'll be telling a meet-cute story about how you met your match on Valentine's Day!
GIFs via wifflegif, giphy, tumblr, imgur, tvland, buzzfeed, vh1, netflix
Comment: What do you love about being single vs. being in a relationship?