We Found The Sweetest Stories On The Internet To Make You Believe In Love Again
Sometimes magic happens.
It's easy to be cynical about love. Dating apps have turned us all into commodities, easily swiped in and out of each other's lives.
Sometimes it seems like the whole idea of love has become a game, causing many of us single people to give up on humanity altogether. And for those who've found their supposed "happily-ever-after," things don't look much better. Two-thirds of marriages either end up with the couple divorcing, or staying together and living quietly miserable parallel lives.
If you're feeling like it might be better to give up the game and stay single forever, keep reading. We found six stories of love that might make you reconsider – the best and sweetest that the Internet has to offer.
All of these people once despaired of finding love, or finding it again – but sometimes life throws you a curve ball. We have to remember that none of us actually knows what's in store for our futures. Sometimes what seems like a sad ending is actually the beginning of something new – and it's even more beautiful than we could have imagined.
Read and be inspired…
Lucy and John
It sounds like the unbelievable plot of a romantic drama: a widow and a widower, whose late spouses each wrote bestselling memoirs about dying of cancer, meet and fall in love. But it's real life, and it's even sweeter – and sadder – than that.
Lucy Kalanithi's husband, neurosurgeon Paul Kalanithi, author of the acclaimed memoir When Breath Becomes Air, died of lung cancer in 2015, at age 37, before his book was published. Lucy and Paul's daughter, Cady, was not yet a year old.
In early 2017, John Duberstein's wife, poet Nina Riggs, died of breast cancer at age 39. She'd spent the final months of her life finishing her memoir, The Bright Hour, in which she candidly wrote about being forced to say goodbye to her husband, their two young sons, and her own life, much too soon.
Now, Lucy and John are in love. Read the whole story inThe Washington Post. (Be sure to have a tissue handy.)
Colleen and Max
The StoryCorps oral-history project lets people record stories from their life, which are then saved for posterity, and often played on public radio. More than 60,000 people have told their stories. Colleen Kelly Starkloff is one of those people. She tells a story about falling in love with her late husband, Max Starkloff, when she was working at a nursing home. Max had been in a car accident in his early 20s that left him paralyzed for life, and when he came into Colleen's office, she knew right away he was the one.
"Here comes this guy…drop dead gorgeous. Max was six feet five, sat very tall in his wheelchair. I was done. Right then and there." You can listen to Colleen tell the whole story to their daughter right here. "Your dad was a giant," she says.
Roseann and Mike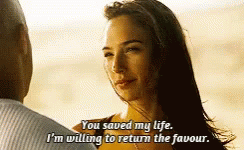 When a bomb when off near the finish line of the Boston Marathon in 2013, Roseann Sdoia lost half of her left leg. Firefighter Mike Materia was on the scene and helped save her life, holding her hand and trying to keep her calm as she was rushed to the hospital, where Roseann's mother met them. "[My mom] was like, 'Oh, did you see that firefighter? He's so cute," Roseann told the New York Post. "And I was like, 'Mom, I just got blown up.'"
That cute firefighter kept on showing up, though – visiting Roseann in the hospital and waiting with her through hours-long doctor appointments. Four years later, he asked her to marry him. You can read their story in Roseann's book, Perfect Strangers: Friendship, Strength, and Recovery After Boston's Worst Day.
Geraldine and Paul
Geraldine Rosen barely escaped Nazi Germany. Paul Rothman was a World War II veteran. After the war, both of them ended up in New York City, living within three blocks of each other. Geraldine's brother went to work in the textile warehouse Paul built, and became good friends with Paul. Still, Geraldine and Paul didn't meet for over 40 years.
Each of them married other people and got divorced before finally, Geraldine's brother introduced them up and suggested they go out. Paul, whose divorce was recent, was skittish, and though they did go out to dinner, he didn't follow up.
Then one day Geraldine went to help her brother with something at work, and ran smack into Paul. "If she wasn't there, maybe we wouldn't be here. I'm sure glad she was standing at the elevator," Paul told ABC News.
Geraldine says they each had baggage when they met. "I had left a marriage of 25 years, it was very difficult. But Paul and I just clicked."
"She's the love of my life," adds Paul. "What else is there to say?"
Vivian and Leroy
Here's another one from the StoryCorps booth, with a little wisdom about how to make marriage work. Early in their marriage, Leroy Morgan says he and his wife saw a sign offering tips for a "Successful Marriage." On the sign were six statements that, if you said them to your spouse, were supposed to lead to a happy marriage. The statements were: "You look great," "Can I help?", "Let's eat out," "I was wrong," "I am sorry," and "I love you."
"That was it," says Leroy. "There were six statements, and it said if you follow that, you'll have a successful marriage. So we followed it, and we did have a successful marriage." Leroy and Vivian were married for 53 years, two months, and five days.
"She was something," Leroy told StoryCorps after Vivian's death. "One thing: If they ever let me in those pearly gates, I'm going to walk all over God's heaven until I find that girl. And the first thing I'm going to do is ask her if she would marry me, and do it all over again." You can read Leroy and Vivian's story in Dave Isay's 2012 book, All There Is: Love Stories from StoryCorps.
Images via giphy.com and tumblr.com.
Comment: Do you believe in true love and happily-ever-after?
Elizabeth Laura Nelson
Elizabeth lives in Brooklyn with two daughters, occasional mice and innumerable to-do lists. She runs a nine-minute mile, bakes a mean chocolate chip cookie, and can always be persuaded to sing at a karaoke bar. Follow her on Twitter.