These Two-Ingredient Nutella Brownies Will Blow Your Mind
Nom, nom, nom…
It's as if the chocolate Gods heard the cries of lazy girls everywhere.
Not only is this two-ingredient Nutella brownies recipe criminally easy to pull off, you only need two – read: two – ingredients to whip it together.
It's delectable, it's moist and most importantly, it's filled with the chocolatey goodness that only comes from everybody's fave multi-purpose spread; Nutella. If you didn't believe making brownies could be this easy, try it out for yourself. And just try to stop at one.
Ingredients
4 large eggs
1 cup of Nutella
Method
1. Preheat the oven to 350°F/180°C fan forced and line a shallow cake tin with baking paper.
2. Begin by cracking all eggs into an electric mixing bowl. Starting on a low speed, gradually increase to a medium-high speed and whisk for five to ten minutes, or until the eggs are light and fluffy and have formed stiff peaks.
3. Meanwhile, place the cup of Nutella into a microwave-safe bowl. Heat the Nutella four times in 15 second increments. At the end of every stage, stir the Nutella to ensure it heats evenly and you have a smooth, creamy consistency.
4. Replace the whisk attachment with the standard mixer head. With the electric mixer on a low speed, spoon the Nutella into the egg mixture. Continue until all the Nutella has been added and both ingredients are completely combined.
5. Pour the mixture into the lined cake tin and bake for 25 to 30 minutes. The brownie will be fully cooked when a skewer is inserted into the middle and comes away clean.
6. Slice into squares, remove and eat as quickly as your digestive system will allow.
Mind. Officially. Blown.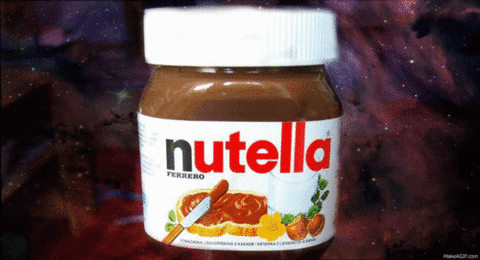 Isabelle Gillespie
Isabelle is a writer who has a hundred-and-one side-splittingly funny stories about growing up at an all-girls boarding school, with a chocolate habit that requires constant monitoring. Follow Isabelle on Twitter.