The Most Orgasmically Delish Chocolate Lava Cake You'll Ever Make
Lava cake just got NEXT LEVEL.
If you think you've had chocolate lava cake before, you're mistaken.
This five minute video tutorial by How To Cook That takes this humble dessert to a whole new, and insanely better, level. If you can make it to the end of the clip without a pool of drool on your screen, you clearly have the willpower of a god.
Think a crisp chocolate top sheet that collapses into a river of oozy goodness when drenched in chocolate sauce…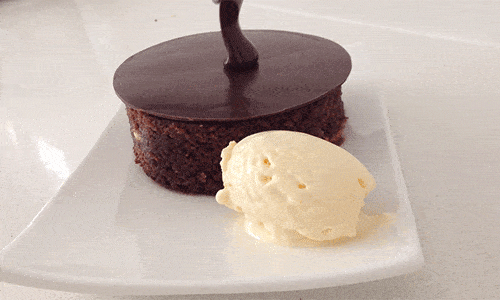 Admittedly, this recipe requires a bit more stuffing about than your average lava cake, but DEAR JESUS is it worth it for the end result.
So do yourself a favor and whip this treat up tonight, you won't regret it.
Images and GIF via howtocookthat.net, video via youtube.com.
Comment: Do you have a fave chocolate lava cake recipe?
Team SHESAID
SHESAID has been telling it like it is for almost two decades. We're sexy, smart, and just a little bit cheeky. We know women, because we are women.