The Weirdest Thing A Guy Has Asked Me To Do In Bed
It's about to get cray…

Sex, along with music, is the universal language. People will go to extreme lengths to have it, and it can even trick you into thinking you're in love. From an epic one-night-stand with a hot Guatemalan exchange student you met at a bar, to long, meaningful lovemaking with your one-and-only soulmate, there's always something good to say about it. Well, usually anyway.
We've all been in a situation where a guy has asked us to do something a little bit, well, unconventional. But sometimes it can be a tad too freaky to facilitate. So, just to prove to ourselves we're not prudes, we spoke to other women about the weirdest things a guy has asked them to do in the bedroom. And the results are fascinating, to say the least…
1. Shoes, glorious shoes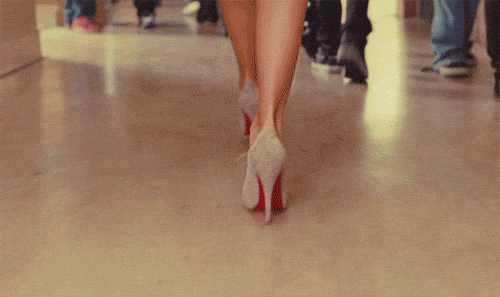 "I once was on a date with a guy and things were going great. We'd been to dinner and were strolling the streets, chatting about anything and everything, when he told me he loved my shoes. 'Amazing!' I thought. 'This guy's a keeper!' Anyway, one thing led to another and we ended up back at my place. We started hooking up, and to my delight he was all about me. He kissed my entire body, inch by tantalizing inch, including my feet. Finally, once we were both naked and ready to go, he asked me to stick my toe up his butt. I bailed so fast he still has one of my best bras."
– Erin, 26, retail manager
2. The Polar Bear treatment
"My husband Dennis and I had just got married, and we were so in love. The wedding day had been exquisite, the wedding night had been even better, and we were on our honeymoon 'doing the nasty' pretty much every chance we got. One night, as we were cruising past New Caledonia, my husband asked if we could get a little bit kinky. I giggled and complied; by that point I was willing to try anything… until he went to the freezer, brought back a tray of ice and suggested I insert a few up my butt hole. This surprised even me, but I thought 'What the hell – I should get freaky now before marriage kills my libido'. So I tried it and it was actually amazing. So amazing, in fact, that even three years on we make sure we regularly incorporate it into our lovemaking."
– Anna, 25, singer
3. Makin' me shiver
"I was at a party a few years back, chatting with this seriously attractive guy. Like, I was so hot for him I wasn't actually listening to anything he was saying because I literally couldn't concentrate on anything but his eyes. Anyway, he was a huge flirt, and of course one thing led to another. Pretty soon we were making out hardcore, and he whispered in my ear that we should go somewhere more private. I agreed, eager to get it on, and suggested maybe the guest bedroom upstairs. He shook his head and insisted we do it outside. This would have been fine, had it not been the middle of Winter, leaving everything covered in snow. When I told him this, he looked me straight in the eye and said, 'I need the cold temperature, because without it my penis will be too big to fit inside you'. Uh-uh – nope!"
– Jenny, 32, lawyer
4. May the force be with you
"I'd been dating this guy for a while, and he was a bit of a nerd. You know, he liked comic books, video games, Star Wars – that sort of stuff. As I can sometimes be a nerd myself, I didn't mind at all. Eventually we started sleeping together, and the sex was great. Naturally, as we got to know each other better, we got more adventurous, until one night he asked me to do some role-playing. I was cool with role-playing; I've got nothing against dressing up in a sexy nurse outfit and playing 'Dirty Doctor'. But he suggested we do it with a Star Wars theme – evidently, nerds can be quite kinky – but rather than suggesting I dress up as Princess Leia, he wanted me to dress up as Chewbacca while he screwed me as Jar Jar Binks – that annoying rabbit-looking character everyone hated. No thanks!"
– Stephanie, 29, accountant
5. Mamma's boy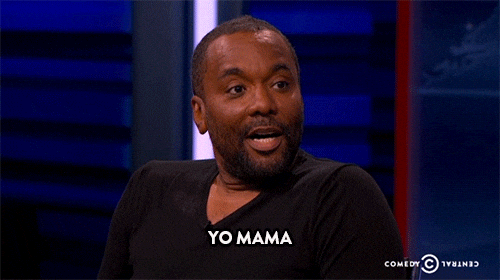 "I was a dating a guy who was a self-confessed mamma's boy. He called her every second day and visited her on the weekends – fortunately, it stopped short of intrusive and remained in cute territory, so it didn't really bother me. However, as we became more serious, he asked if he could call me 'Mamma' in the bedroom. Again, it wasn't a concern; he was younger than me and it felt kinda kinky to be the cougar in the relationship. As time progressed though, his habit of calling me 'Mamma' continued – and not just in bed. By this point, I started to get a bit weirded out, but I still didn't address it. Until one night, mid-foreplay, when he told me to take off his shirt and blow a raspberry on his tummy, like you'd do with a baby. We broke up soon after."
– Abby, 35, personal trainer
Comment: Think your kinky sex tale can compete? We want to hear it.
Daisy Cousens
Daisy is a writer, actress, and outspoken feminist. She has a peculiar fixation with tennis and often shouts, "Vamos Rafa!" at inappropriate moments. Harry Potter is her spirit animal. Follow Daisy on Twitter and Facebook.