PREVIOUS STORY
Woman Sent Home For Not Wearing Heels Sparks Parliamentary Report
NEXT STORY
"No employer should discriminate against workers on grounds of gender."
When recruitment agency worker Nicola Thorpe was sent home without pay because she wore flat shoes to her job as a receptionist, she decided to take action, starting a petition against sexist dress codes and prompting thousands of other women to come forward and share their stories about the questionable regulations surrounding their clothing at work.
The humble petition has now amassed more than 150,000 signatures, compelling lawmakers in the UK to launch an investigative report into unlawful gender biased dress codes.
From revealing outfits to wearing a certain shade of nail polish and even dying their hair blonde, officials uncovered several startling workplace regulations that breached the UK's equality law, which states company dress codes must make equivalent requirements for women and men.
"No employer should discriminate against workers on grounds of gender — it is unacceptable and is against the law," a spokesperson told the BBC.
"Dress codes must be reasonable and include equivalent requirements for both men and women. The Government Equalities Office will carefully consider this report and will work with its partners to make sure employers comply with the law."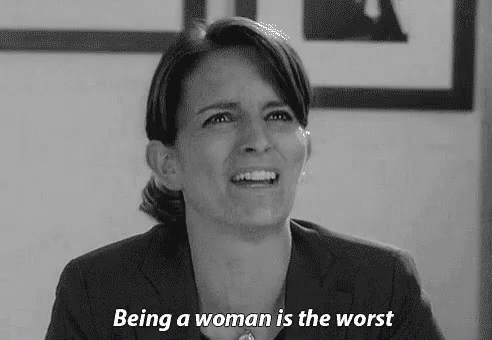 The report describes the potential for vulnerable employees, such as young women entering the workforce for the first time, and those in low-paid jobs, to conform to discriminatory dress codes and avoid challenging any unfair treatment.
Thorpe stressed the importance of banning sexist dress codes in a statement saying, "I refused to work for a company that expected women to wear makeup, heels, and a skirt. This is unacceptable in 2017. People say sexism is not an issue anymore. But when a man who has admitted publicly to sexually harassing women is the leader of the free world, it is more crucial than ever to have laws that protect women."
A study published in the Journal of Social Stratification and Mobility last year found a significant sexist bias when it comes to how women present themselves at work, revealing female employees who spent more time and money on their hair and makeup earned significantly more than their bare-faced female colleagues. And while the new report is a step in the right direction for workplace gender equality, it's still estimated that on average, women earn 80 cents to every dollar their male colleagues do.
Comment: Have you experienced sexist treatment at work?
You Said
Comments
Related stories
More from this author